Plus Blog
Yummy, maths flavoured! (Image by PatríciaR)
The MathsJam weekend is now only 10 days away — the weekend of November 13-14 in the Midlands!
The MathsJam is an opportunity for like-minded self-confessed maths enthusiasts to get together and share stuff they like. Puzzles, games, problems, or just anything they think is cool or interesting.
The weekend is being organised by some good friends of Plus — Colin Wright, David Bedford, James Grime, Matt Parker and Rob Eastaway. You can find out more on the MathsJam site, where you can reserve your place for this fun event.
Immortality by Nicholas Mee and John Robinson.
SCIENAR, a European project to stimulate and develop links between science and art, has just produced a new DVD exploring three emblematic scenarios where science and art intersect. Looking at three historical ages, antiquity, the renaissance and modern times, the DVD explores a range of topics, from ancient geometry to perspective, relativity and chaos theory. You can find out more on the associated website.
Virtual Image will send free copies of the DVD to the first ten people to e-mail Nick Mee at nick@virtualimage.co.uk. Anyone else can obtain a DVD for £5 including postage and packing by contacting Virtual Images by email, phone or post. The contact details are:
Virtual Image Publishing Ltd
184 Reddish Road
Stockport
SK5 7HS
UK
Tel: 0161 480 1915
Fax: 0161 612 2965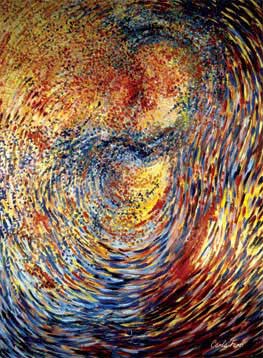 The birth of Hiroshima, Carla Farsi, from the Plus article Art+Math=X.
If you're an artist who's inspired by maths and science, here's a chance to exhibit your work. Through its annual open exhibition opportunities, Orleans House Gallery in London helps artists both locally and nationally to showcase their work in group exhibitions. Each year, over 500 individual artists exhibit work in a range of open exhibitions across three galleries in London: Orleans and Stables Galleries, Twickenham and the Riverside Gallery in Richmond.
In 2010, there are further opportunities for you to submit artwork for an exhibition at Riverside Gallery, Picturing Science. Scientists use an abstract language of signs to visualise and explain the invisible forces, relationships and processes which make up our world. Artists similarly create images to transmit and analyse meaning. The theme of this exhibition is the collision, intersection and contamination of these two systems of representation. Any media (prints, photos, paintings, objects, sculptures, film) and style are considered.
The submission deadline is the 23rd of October and the exhibition will run from December to February. For more information visit the Picturing Science website.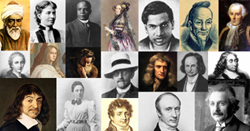 The Maths Careers website has launched a poster competition for students aged 11 to 19. You're invited to pick a historical mathematician and design an A4 poster about them. Do a little digging and find out the things they don't teach in your maths lessons – who were these mathematicians? What were their lives like? How did they come up with their great mathematical ideas? The best three posters from readers aged 11-14, 14-16 and 16-19 will win an iPod shuffle and a £25 iTunes voucher, and your posters will also appear on the Maths Careers website for everyone to see.
For information on how to enter visit the Maths Careers website.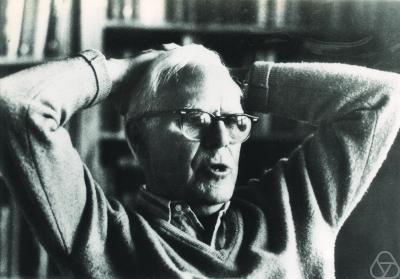 Martin Gardner
In May this year Martin Gardner, who has inspired generations of mathematicians with his recreational maths, sadly passed away. He wanted no memorials, but he expressed a desire for the Gatherings for Gardner to continue - these were events held every two years in his honour, exploring all kinds of topics that would interest him, mathematics, science, art, magic, puzzles and more.
In this spirit the 21st of October 2010, which would have been Gardner's 96th birthday, will see a global Celebration of Mind in his honour. Events will take place in different locations around the world. You're invited to join this celebration party by signing up to attend an event in your area, or take the lead to organise and host a celebration party yourself. There are endless opportunities to host an event and introduce others to the wonders of an eternally curious mind. To find out about events in your area and organising one yourself, visit the Celebration of Mind website.
Brian Cox
The physicist Brian Cox, presenter of the BBC2 series Wonders of The Solar System has teamed up with the Big Bang science fair to launch the Big Bang Lesson. Brian will visit one school somewhere in the UK and deliver a lesson based around the solar system. The class is designed to inspire pupils and generate interest in science, technology, engineering and maths. Students aged 11-18 can enter their school into the draw through Facebook or the Big Bang website. One UK school will be picked at random to receive the lesson in November.