37

It's not that long ago that all you needed to run an airline was a few planes and some competent pilots. But now, with more of us zipping around the globe every year and the advent of no frills airlines, keeping an airline competitive has become a complicated business. Christine Currie explains how your airfare is calculated.

Maths is not the first thing that springs to mind when you think about fighting crime. But a closer look reveals that it is behind many of the techniques that modern detectives rely on. Chris Budd investigates.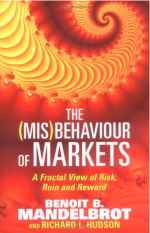 Throughout history, millions have been won and lost on the stock market: lost in the Wall Street Crash of 1929, won in the Dot-Com Boom of the 1990s. We all know that playing on the markets is a dicey game, but after decades of research we now have a better understanding of the way markets work. Or do we? According to Benoît Mandelbrot, modern financial theory is based on unrealistic assumptions that need a complete re-think.