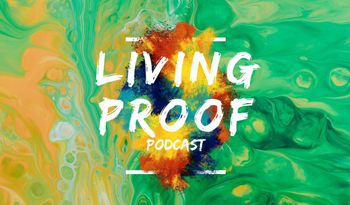 We're really proud to be collaborating with the Isaac Newton Institute (INI) at Cambridge, which gives mathematicians from around the world the space and time to think and talk about cutting edge research as part of dedicated research programmes.
To celebrate the start of our collaboration the INI's Dan Aspel invited us on the INI's podcast, called Living Proof, to talk about ourselves! So if you would like to find out more about us...
---
This podcast was produced as part of our collaboration with the Isaac Newton Institute for Mathematical Sciences (INI) – you can find all the content from our collaboration here. The INI is an international research centre and our neighbour here on the University of Cambridge's maths campus. It attracts leading mathematical scientists from all over the world, and is open to all. Visit www.newton.ac.uk to find out more.

You can listen to the podcast using the player above, and you can listen and subscribe to our podcast through Apple Podcasts, Spotify and through most other podcast providers via podbean.