Gathering for Gardner - join the Celebration of Mind party!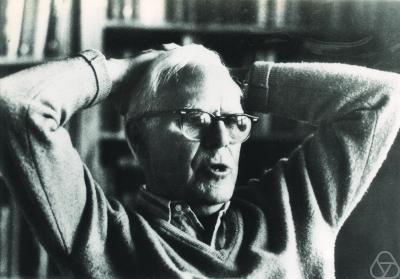 Martin Gardner
In May this year Martin Gardner, who has inspired generations of mathematicians with his recreational maths, sadly passed away. He wanted no memorials, but he expressed a desire for the Gatherings for Gardner to continue - these were events held every two years in his honour, exploring all kinds of topics that would interest him, mathematics, science, art, magic, puzzles and more.
In this spirit the 21st of October 2010, which would have been Gardner's 96th birthday, will see a global Celebration of Mind in his honour. Events will take place in different locations around the world. You're invited to join this celebration party by signing up to attend an event in your area, or take the lead to organise and host a celebration party yourself. There are endless opportunities to host an event and introduce others to the wonders of an eternally curious mind. To find out about events in your area and organising one yourself, visit the Celebration of Mind website.