Submitted by

Marianne

on June 30, 2020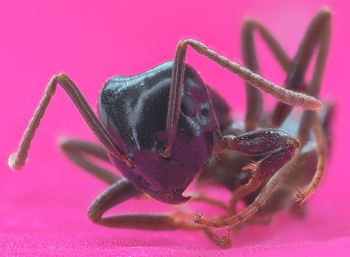 Image: Diego Delso, CC BY-SA 4.0.
Next time you are annoyed by a pesky ant, stop, think, and have some respect. Ants have inspired mathematicians to develop a whole class of computer algorithms designed to solve very difficult real-world problems. In this podcast we talk to Marco Dorigo about ants and so-called ant colony optimisation, and explore the world of complexity theory in one minute.
You can find out more about the topic in the accompanying article.
The music in this podcast comes from eusa and the track is called Peaceful nuclear explosions. You can find more of eusa's music on soundcloud. Other sound effects are from Astounded on freesound.org.
You can listen to the podcast by clicking the download link below, and you can subscribe to our podcast feed in your podcast aggregator of choice, or directly through Apple Podcasts or Spotify.

This podcast was partially funded by the European Mathematical Society.