Articles by Phil Wilson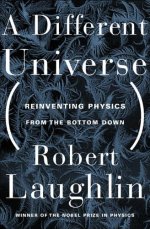 Cartoons can help to bring down governments, but can they help to revolutionise science? This seems to be the hope of Robert Laughlin, whose book on the exciting field of emergence is littered with his hand-drawn cartoons. His Nobel Prize in physics has given him the confidence to share his art and to hope that his cartoons help to explain how science can be revolutionised, or "re-invented". But what is this Different Universe, to what extent is it a reinvention, and how well does Laughlin set out his case?

The three door problem has become a staple mathematical mindbender, but even if you know the answer, do you really understand it? Phil Wilson lets his imagination run riot in this intergalactic application of Bayes' Theorem.

It has often been observed that mathematics is astonishingly effective as a tool for understanding the universe. But, asks Phil Wilson, why should this be? Is mathematics a universal truth, and how would we tell?

To study a system, mathematicians begin by identifying its most crucial elements, and try to describe them in simple mathematical terms. As Phil Wilson tells us, this simplification is the essence of mathematical modelling.

Paul Erdös is reported to have said "A mathematician is a machine for turning coffee into theorems". We may never know if he appreciated the mathematics behind the perfect dunk of a biscuit into said coffee, but we can all begin to understand the ubiquity of maths in our lives, thanks to Len Fisher's delightful book. The subtitle is "The science of everyday life", though pretty much all the content is maths with the equations (mostly) taken out. Perhaps Professor Fisher was advised that sales would suffer if they weren't, but anyone interested in the applications of mathematics to the real world will find plenty to amuse and educate.