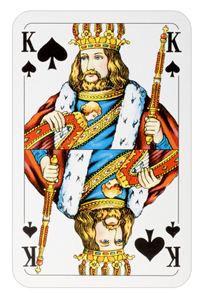 T
Can you cut up an old playing card to make a hole big enough to walk through?
Have a go! If you struggle, visit Wild Maths, where you can get some ideas and also find other things to do with paper and scissors.
Enjoy!
Wild Maths encourages students to explore maths beyond the classroom and is designed to nurture mathematical creativity. The site is aimed at 7 to 16 year-olds, but open to all. It provides games, investigations, stories and spaces to explore, where discoveries are to be made. Some have starting points, some a big question and others offer you a free space to investigate.
Return to the Plus Advent Calendar