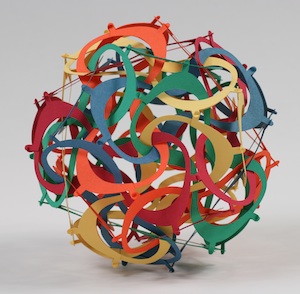 "Eights" by George Hart, featured in this issue of Eureka
Looking for some great Christmas reading? Good news! The annual magazine Eureka has just published its first ever digital issue and to celebrate they have reprinted some of the best articles from past issues featuring authors such as Stephen Hawking, Roger Penrose, John Conway, Stephen Wolfram, Paul Dirac and many others.
You can view Eureka via a free iPad app or download it as a PDF. Happy reading!