Submitted by

Rachel

on September 23, 2014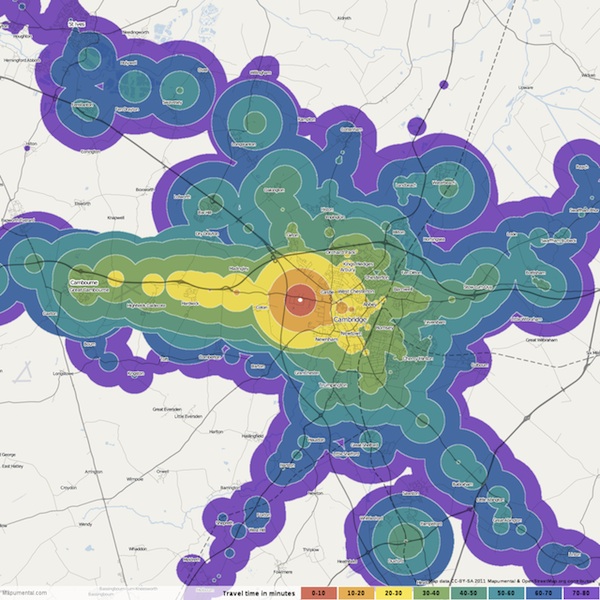 You might be surprised at what our image of the week depicts – commuting times! It shows the areas accessible by public transport from Cambridge, leaving at 9.00am on a weekday morning. The coloured circles depict the travel time in bands of 10 minutes. Thank you to those kind souls travelling for over an hour for giving us so many beautiful colours! You can find out more about the image in our article Travel time maps – transforming our view of transport.
The picture is one of the images that appear in the book 50 visions of mathematics, which celebrates the 50th anniversary of the Institute of Mathematics and its Applications.
You can see previous images of the week here.