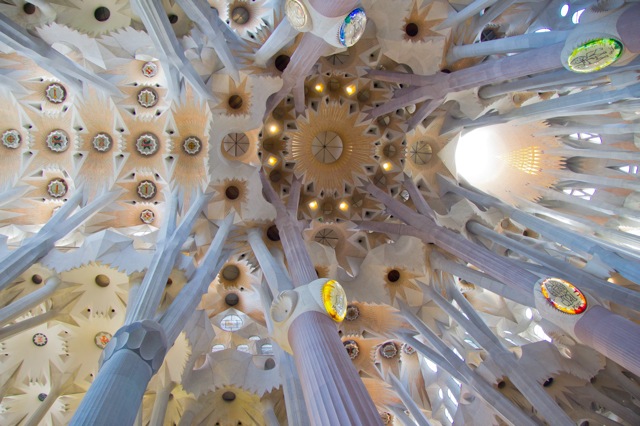 Image © Tim Jones.
This beautiful image shows details of the ceiling of the Sagrada Familia basilica in Barcelona, illustrating architect Antoni Gaudí's love of mathematical design. © Tim Jones.
The picture is one of the images that appear in the book 50 visions of mathematics, which celebrates the 50th anniversary of the Institute of Mathematics and its Applications.
You can find out more about maths and architecture here and about maths and art here.