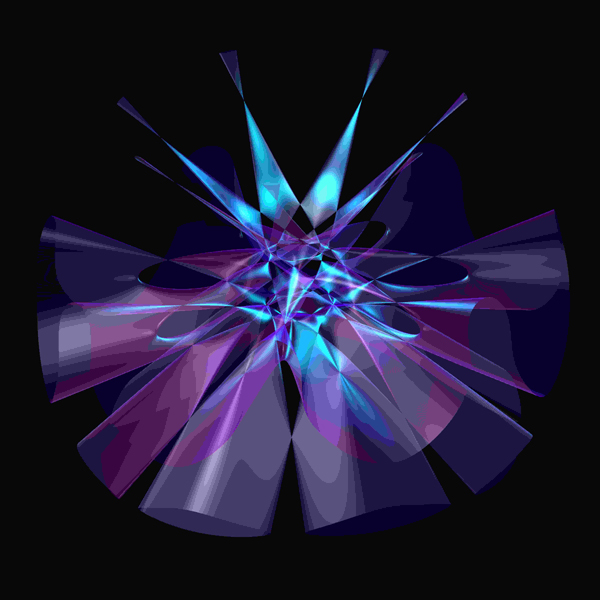 Image © Oliver Labs.
Our image of the week shows a beautiful surface with many singularities, constructed using computer algebra. The image was created by Oliver Labs, using the software Singular and visualised using Surf. © Oliver Labs.
The picture is one of the images that appear in the book 50 visions of mathematics, which celebrates the 50th anniversary of the Institute of Mathematics and its Applications.
You can see previous images of the week here.