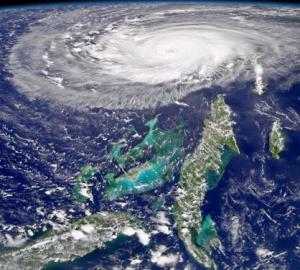 As the odds for a white christmas in the UK shorten and we rug up for another snowy weekend, here is the Plus weather forecast...
And now, the weather...
Snowstorms, floods and hurricanes remind us yet again that accurate forecasts are necessary not only to protect property, but more importantly to save lives.
Met office in for another roasting?
We all know that weather prediction, though incredibly sophisticated and advanced, is an inexact science. Perhaps if the Met Office published the probabilities underlying its forecasts, it might get a more rational response to disappointing weather.
Career interview: Meteorologist
Read about what it is like to work at the Meteorological Office in this interview with Helen Hewson.
How maths can make you rich and famous: Part II
The weather is described by the famous, and infamously difficult to solve, Navier-Stokes equations. And one million dollars is waiting to be won by anyone who can solve this, one of the grand mathematical challenges of the 21st century.
Tsunami
How are these terrible forces of nature unleashed?
The butterfly flap felt across the world
Edward Lorenz, American mathematician and meteorologist, was known as the father of chaos theory. But he is perhaps best known for coining the term butterfly effect.